---
COVID-19 has impacted our work and personal lives in more than one way. While many people in the WISE community have been working from home, Clean Force has been at the forefront of COVID-19 related work. To find out what it's like being an essential worker during a pandemic, Clean Force's Leading Hand , Frank, invited us along for a shift during Victoria's level 4 lockdown.
Frank started with Clean Force as a floater in April 2015, filling in where extra staff were required across Melbourne's west, city and Richmond crews. Last year, Frank's responsibilities increased when he was promoted to Leading Hand of the city crew. He's now accountable for rostering his nine support staff, ensuring they have the correct hours of work per week. Along with this, the Leading Hands are trusted with keys to their client's offices and have all completed high clearance security checks.
Frank works Monday to Friday, meeting the cleaning crew at the Preston office at 3:30 pm. Most of the team jump into the van and head to their first location, meeting the remainder of the team on site.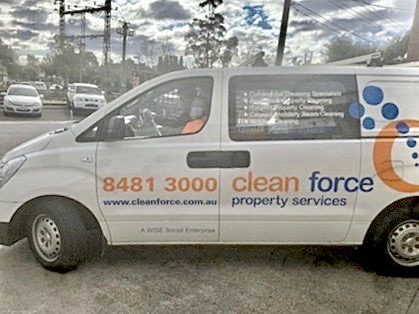 COVID-19 has changed several operational factors for Clean Force. The first being the changes in transportation. Previously, there were five people to a van. However, to practice social distancing, they have reduced the number to four people.
Further safety precautions are taken onsite with temperature checks being conducted and recorded when entering the first office. Personal protective equipment (PPE) is also supplied for all staff and required when onsite. Masks, gloves and an optional plastic apron are changed whenever needed and between locations. Frank is always prepared, keeping spare masks and gloves in the glovebox.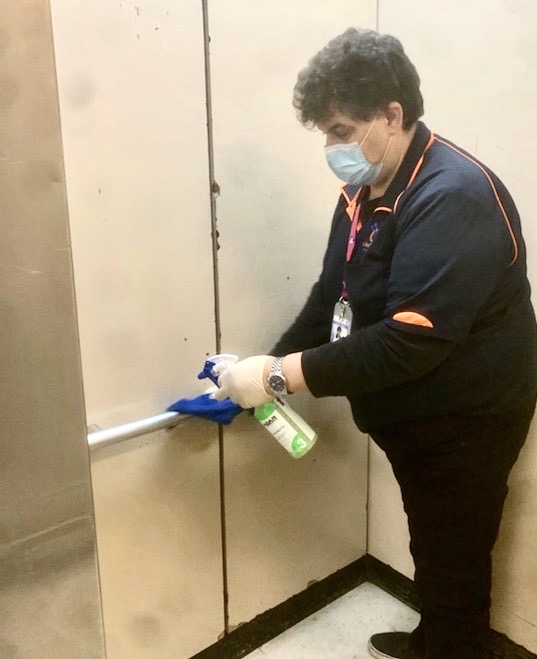 As a Leading Hand, Frank informs the staff of their tasks at each site, helps with any questions and ensures everyone is following social distancing requirements. Although they have always cleaned kitchens, toilets and foyers, there is now a big focus on main touchpoints like doors, switches and elevators.
Even though everyone is assigned a task, once someone finishes their job, they help other team members finish too. Frank helps out wherever he can too. If there's time before the end of a shift, they complete any additional cleaning.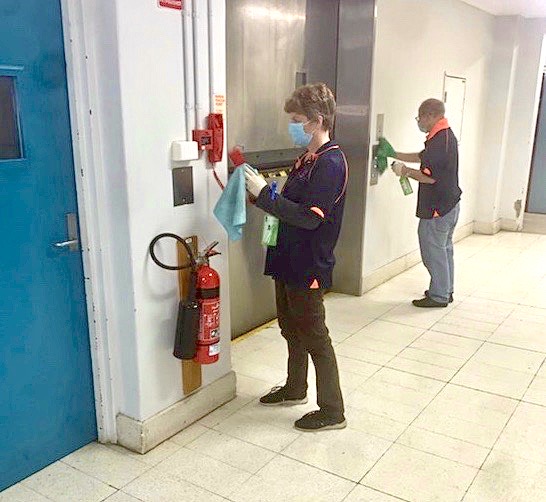 Due to COVID-19 causing office closures, the city crew visit two or three offices a night. They're very cautious to clean everything thoroughly, and Frank checks everything as they go.
"If you hire cleaners for your own home, you want them to clean it properly too," says Frank.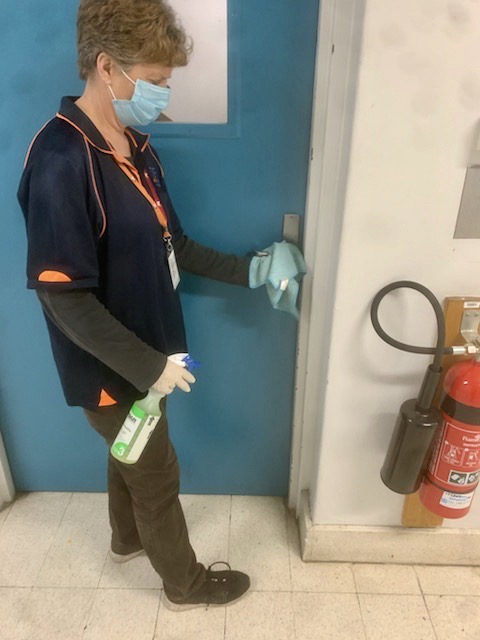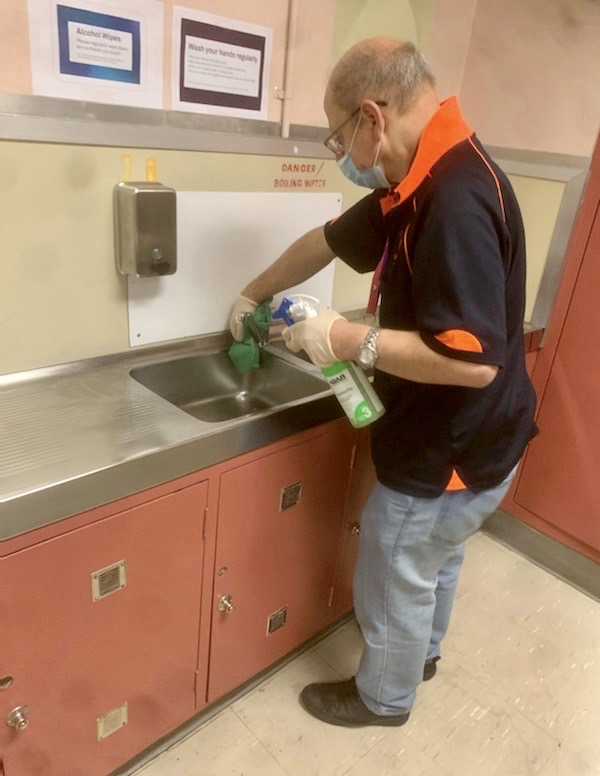 Although PPE gear can be annoying to wear, Frank knows it's essential.
"The last thing you want to do is get ill. It's [PPE] the one thing that's saving us at the moment."
Due to Victoria's enforced 8 pm curfew, all team members have been provided with exemption permits for their rostered working days. These permits allow them an hour to get home after finishing their shifts at 7:30 pm. Frank says being out after 8 pm is a blast from the past.
"Being out after 8 pm, it's like when I used to go to night clubs, and you're on your way home at 4 am."
He even wears his mask when driving home in case he needs to stop somewhere along the way like the service stations.
"It's part of life now so we might as well get used to it."
Clean Force has supported the staff the whole way through the pandemic.
"They've been very good. They supplied all the staff with PPE and made sure the information is out there to pass onto our support staff."
Although COVID-19 has created new challenges, Frank can't imagine working anywhere else. He enjoys learning from his staff and being part of a supportive environment.
"I love it! I think I'll retire here and become part of the furniture."