Clean Force adopted fogging into their cleaning practices in August as an added safety measure to keep clients safe while working onsite during lockdown in Victoria. When fogging was first requested, the Clean Force team reacted quickly, training team members on the process and ensuring the chemical were both safe and effective for cleaners and clients.
Keep reading to learn about fogging and how Clean Force works with clients to keep them safe.
What is fogging?
Disinfectant fogging is a cleaning technique used to kill bacteria and sterilise surfaces. The chemical is diluted and added to the fogger. The Clean Force team use a machine similar to a mister to spray the chemical over all surfaces after the completion of the usual routine cleaning process. The mist has a fog-like look before it settles on surfaces.
Clean Force has received certification confirming our fogging chemicals are safe to use from the Therapeutic Goods Administration (TGA).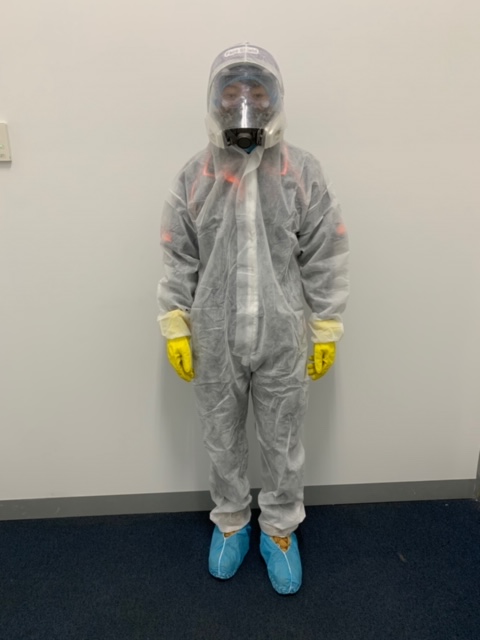 How does fogging work onsite?
When onsite, Clean Force staff disinfect all areas. This includes wiping down all surfaces in the office, with a particular focus on high touch-point areas such as sinks, desks, switches and door handles. When clients request fogging, the team will then go back through the site and fog all surfaces as a second method of disinfectant.
All staff are required to wear full personal protective equipment (PPE) when they are fogging. The gear includes protective eyeglasses, full-body suits, rubber cleaning gloves, industrial face masks and face shields.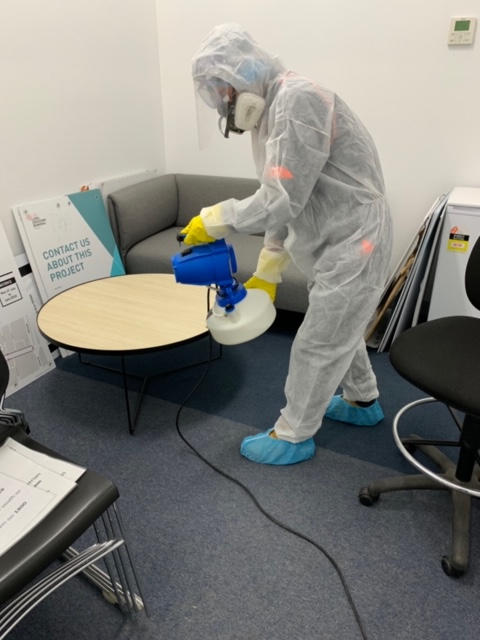 Does fogging create any risks?
Although we have TGA approval for our fogging chemical, the safety of our clients and team is essential to us. Due to this, no one can re-enter the site for at least two hours after spraying to ensure it has settled.
High levels of communication between clients and Clean Force are maintained so fogging can be scheduled at times that do not interrupt the client's workday. For example, Clean Force has clients where sites operate 24/7. At these sites, fogging is planned carefully to ensure workers will always have a safe room to enter on their break.
The Clean Force team are happy to accommodate and work around clients schedules to carry out cleaning and fogging services.
To learn more about fogging and our commercial cleaning services, get in touch with us here.